One of my best girlfriend's baby is turning 1 year old on the 18th. I am looking forward to that because (I'm afraid to admit) I haven't visited him ever. :(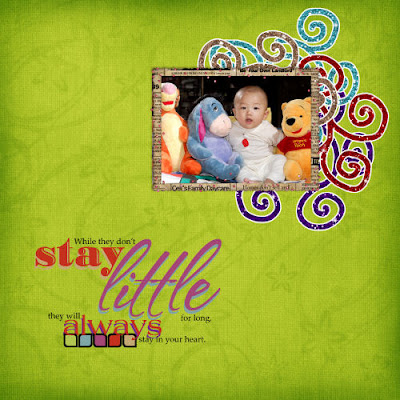 I would so love to hear comments... :)

On another matter...


What I love most about my boyfriend (a tag from Tracy):

He understands my shortcomings.

He indulges my videoke addiction (haha!)

He's good with kids.

He is a dog lover (yup, mine too Tracy). He is my Zune's personal groomer.

He's like a kid sometimes.


We love shopping together.

He's my personal computer guy.

He resists when I tell him what he doesn't like hearing, but accepts it in time.

I would not need to cook for him, he'll take care of it :)


He slides in first in the backseat of cabs - I don't like having to do that, so unlike most, it's not ladies first when we ride a taxi.

He encourages me to dream bigger and reach higher.

He is working his way to being the best him that he can be.

Though our personalities and interests are as different as night and day, we complement each other.

Wherever he is, I feel at home.

There's nothing that I really love

best

about him, I just love all of him.